Visitor information COVID-19
Dear LEGO® fans, 
please read the following facts carefully to enjoy your visit to the fullest. 
We realize that in the current situation, plans can change quickly - but also that everyone needs something magical to look forward to! You can buy our tickets with the good feeling that you can rebook them if something thwarts your plans. Simply use our booking portal to rebook. This service is free of charge. You can change your booking up to 5 times.
Please note that we can currently only guarantee access with an online ticket or a time slot reservation (for annual tickets, pre-sale tickets or other)! If the time slots are already fully booked, you unfortunately no longer have the opportunity to buy a ticket on site. So please book your ticket in advance or choose a free time slot for your visit.
From April 1st, 2022, all previously valid Corona measures will no longer apply.
Our priority is to continue to provide our guests with the best possible experience while ensuring we take care of our employees as well. We continue to have hygiene and safety measures throughout our attraction, which include enhanced cleaning and hand sanitization.
For your own safety, we recommend wearing a mouth and nose cover.
We also advise that you continue to keep a minimum distance from other visitors, if possible.
Other hygiene instructions
We recommend to discuss the following safety instructions with the children and to prepare them for the safety regulations before their visit.
Our employees will wear face masks in all areas. We recommend that you prepare the children before the visit.
We reserve the right not to allow visitors to enter if noticeable symptoms such as coughing, fever or shortness of breath are evident, including children.
Tickets
Currently we still have limited capacities. We can only guarantee entry with a dated online ticket or with a time slot reservation for e.g. annual ticket holders. Of course you can also buy tickets on site. But if there are no capacities left we can`t let you in.
It is also possible to redeem the coupon online for the admission ticket. To do this, please enter the number or the corresponding name under "Action code" in the booking process. Otherwise book a free time slot reservation and redeem the voucher on site.
Yes, from now on it is possible to change your visit date up to 5 times via our booking portal. To register, you need the confirmation number of your booking and the e-mail address with which the booking was made.
In order to better control the maximum number of people in the attraction, the maximum length of stay is 3 hours.
If in doubt, you can simply reserve a free time slot for other tickets, describe your case to the staff on site and pay on site. But you can also call or write an email. You can find contact information here.
Safety and hygiene at site
If you have any symptoms that may be part of an infection with the virus COVID-19 or if you have been in contact with a person who got diagnosed positive for the virus, we kindly ask you to postpone your visit at one of our aquariums.
If you have already purchased tickets, please contact our callcenter via +49 (0)180 666 690 101 (0,20 €/call from a German fixed network, mobile network max. 0,60€/call)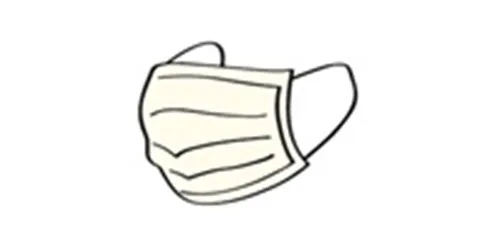 Mouth and nose cover
We do not have a mask requirement. Nevertheless, for your own safety, we still recommend wearing a mouth and nose cover.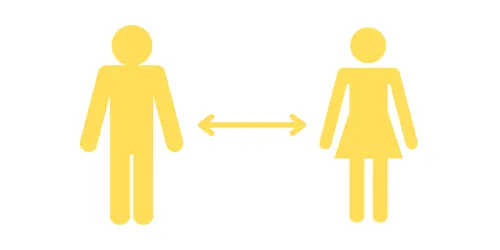 Minimum distance
For your own safety, we advise you to keep a minimum distance of 1.5 m from other visitors.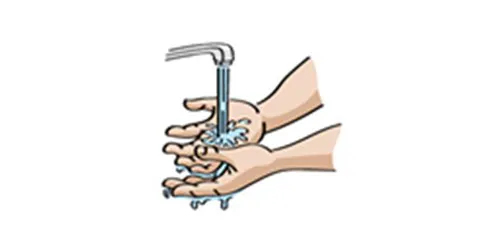 Wash your hands
Frequently wash your hands with soap (min. 20 seconds)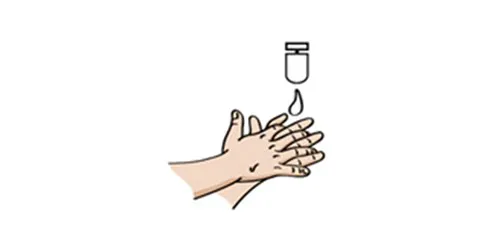 Disinfection
Please use our disinfectant dispensers at the entrance and inside.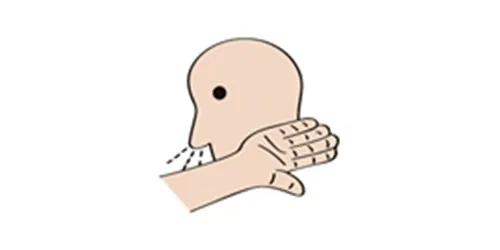 Sneezing and Coughing
Please sneeze and cough into your armpit.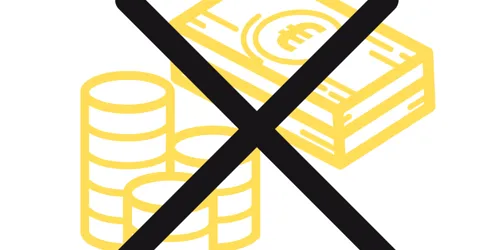 Cashless payment
For reasons of hygiene, we ask for cashless payment if possible.