Everyone at LEGOLAND Discovery Centre Melbourne cares deeply about what they do. We care about our guests and their safety, about the places in which we operate, and about each other.
We aim to be a force for good wherever we operate, going above and beyond what is expected of us as a good corporate citizen.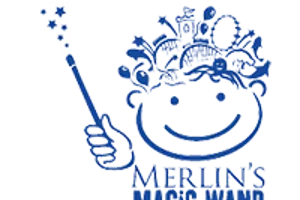 Merlin's Magic Wand
Merlin Entertainments plc and LEGOLAND Discovery Centre Melbourne supports the charity efforts of Merlin's Magic Wand Foundation which puts the magic back into the childhoods of seriously ill, disabled and disadvantaged children.
Merlin's Magic Wand ensures that these children can enjoy a magical day with their family by providing tickets to one of the many Merlin Entertainments attractions across the world.
They have helped more than 350,000 children and their families by providing tickets and financial support in the form of travel grants.
More than that, where children are too sick to visit us Merlin's Magic Wand are also developing a number of exciting Taking the Magic to the Children projects, ranging from sensory rooms to specially adapted playgrounds in local hospices and hospitals close to our attractions.
To find out more about Merlin's Magic Wand, the eligibility criteria and how you can apply, click here.
Please note that Merlin's Magic Wand works directly with children, families and organizations that will benefit from a day out and is unfortunately unable to provide tickets to assist with fundraising through raffles and auctions.
Find out more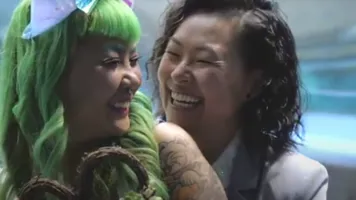 Inclusivity
We want every single person within the Merlin community to feel like they can be their authentic selves regardless of age, gender, race, sexual preference or ability.
In fact every1 matters at Merlin.
Whether that be within our teams or the wider audience of our guests, stakeholders, shareholders and suppliers.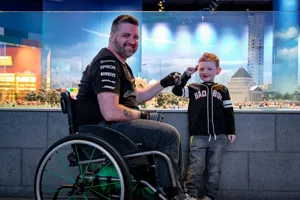 Accessibility
Wherever possible we strive to create environments that are welcoming to guests and make our attractions more accessible.
From changing facilities and quiet areas to modified rides, accessibility is integral to our operations and customer service.
Visit Accessibility Page
Environment
LEGOLAND Discovery Centres and LEGOLAND® Parks operate all over the world, and as a global company, we must manage our resources responsibly. We'll always seek to reduce our impact on the environment with clear, measurable actions. We also encourage our guests to respect their own environments and do the right thing for a sustainable future. 
Protecting the Environment
We recognise that our operations have an effect on the environment, and we're committed to minimising any potential negative impact we have. Managing this effectively is in line with our strategic goals and essential for sustainable success.
Helping reduce pollution by limiting plastic pollution and single use plastics
We work with Simply Cups - a program that diverts takeaway cups from landfill and transforms them into upcycled products. 
We reduce tree-based paper and fossil fuel-based plastic by using eco-friendly BoiPak compostable food packaging in the Café .
We offer Keep Cups made from recycled bamboo fibres. They are recyclable themselves and break down sooner than other types of reusable cups.
We reduce our carbon footprint by prioritising local suppliers.
We phased out plastic straws and will continue to review the use of plastic and seek innovative partnerships to raise awareness of plastic misuse, and promote recycling through our attractions.
We reduce waste by donating used LEGO bricks to charities such as Make-A-Wish Australia.
Employee participation
Every year we take part in 'We Care about our Planet' events to support our commitment to sustainability. These include collecting plastics and other waste, encouraging staff to cycle, walk and even skateboard to work and driving awareness about environmental initiatives amongst our staff and guests. Merlin Entertainments hosts 'beach cleans' to clear litter and help prevent materials entangling and poisoning creatures that live on or near the beach.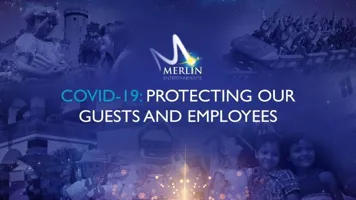 Health, Safety & Security
Our number one priority is to protect the health, safety and security of our guests, our employees and the people who work with us.
We're absolutely committed to always achieving the highest safety standards, and we'll never compromise or become complacent in this.