Packed with awesome!
LEGO® Retail Store
Get a souvenir to remember your visit!
Get your favourite LEGO® toys, LEGOLAND® Exclusive merchandise and much more at our LEGO® Retail Store!
Located outside attraction - No ticket required!
Mon - Wed: 9:30am - 5:30pm, Thur - Sat: 9:30am - 9:00pm, Sun: 9:30am - 7:00pm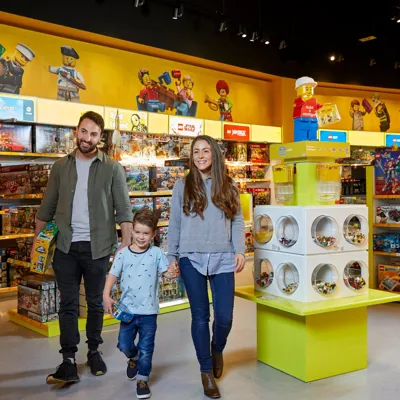 Grab something awesome!
Our store is stuffed with awesomeness! We have the full LEGO® range including LEGOLAND® exclusives and special offers! We've got all the latest LEGO® products, including LEGO Harry Potter and LEGO STAR WARS. Plus exclusive limited edition items and a pick-a-brick wall!
Take home a souvenir from your LEGO adventure or pop by any time – you don't need a LEGOLAND Discovery Centre ticket to visit. The shop is open to all members of the public, both adult and children LEGO fans alike!
Annual Pass benefit!
There's a 10% discount for Merlin Annual Pass members on select items in store only. Please see below for more information. 
We do not accept LEGO Gift Cards as form of payment in our shop.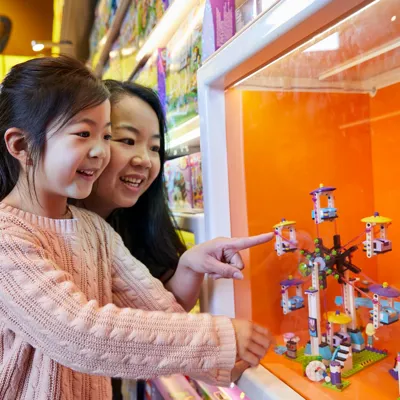 SHOP ONLINE AT ANYTIME!
We have launched an online retail store where die-hard LEGO® fans and those looking for a new indoor activity can purchase our range of LEGO products and highly popular sets!
Click and Collect
Delivery Australia-wide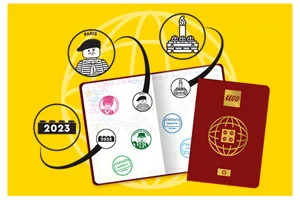 LEGO Passports!
Get your FREE* LEGO Passport today and start collecting unique stamps from each LEGO® store you visit PLUS discover new stamps monthly! We even have a special stamp to collect on your birthday! And the best part, you don't need to make a purchase to get a new stamp!
Ask a Brick Specialist for more details!
*Subject to availability, stamps only available at participating LEGO stores, in-store only.
IN-STORE SERVICES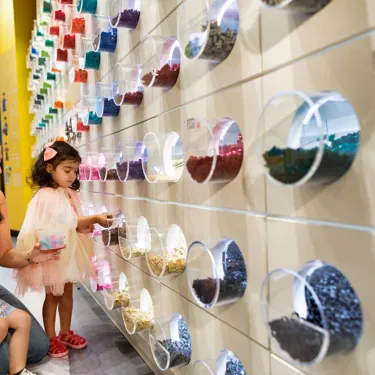 PICK A BRICK
With 120 LEGO Bricks and pieces to choose from, the Pick A Brick Wall is one of the main features of the LEGO Store!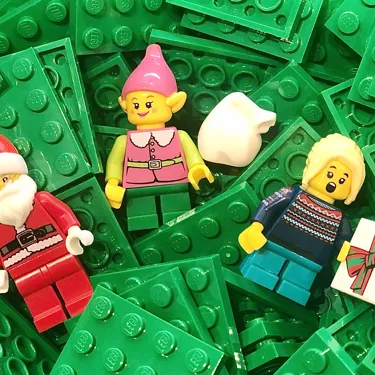 Build A Minifigure
Build your Minifigures your way! Pick and choose different combinations of Minifigures from our awesome selection!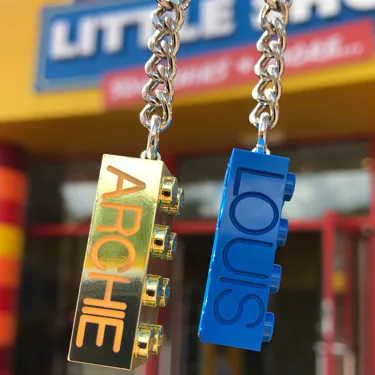 Engraving
Get your brick keychain personalized!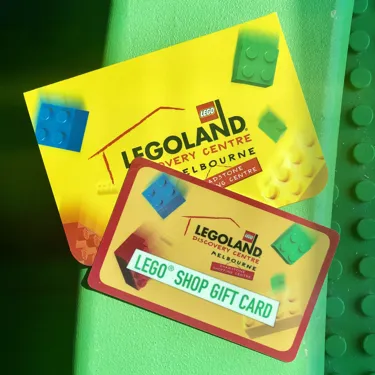 GIFT CARDS
Don't know what to get? Gift a LEGOLAND® Discovery Centre Store gift card where they can pick their own gift at our LEGO Store! *Cannot be exchanged for admission
Explore our store!
LEGOLAND Exclusives
What is a visit without a souvenir! Get your very own LEGOLAND® Exclusive sets to serve as a memory for your brick-tastic visit at Australia's Ultimate Indoor LEGO® Playground!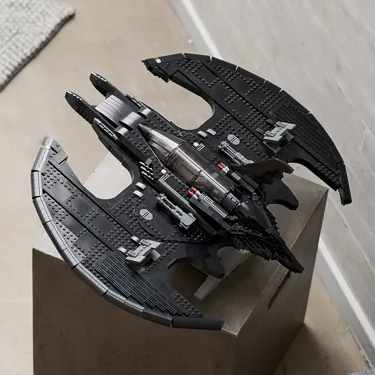 HARD TO FIND & EXCLUSIVES
Find Hard to Find and Exclusive LEGO items only found at LEGO stores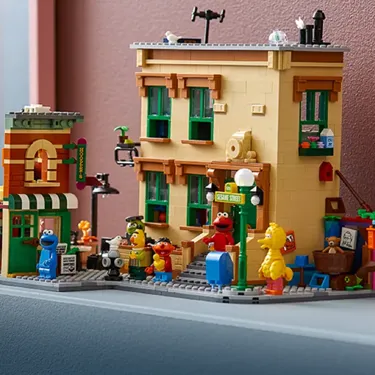 WHAT'S NEW
Explore the latest and newest LEGO sets!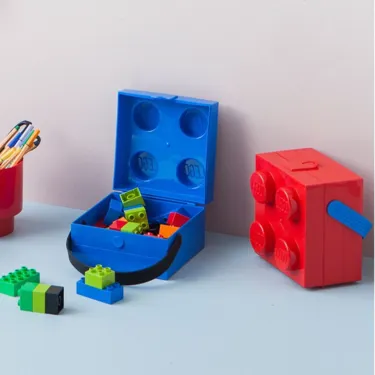 LIFESTYLE
Extensive range of LEGO home products including storage boxes, drink bottles, stationary and more!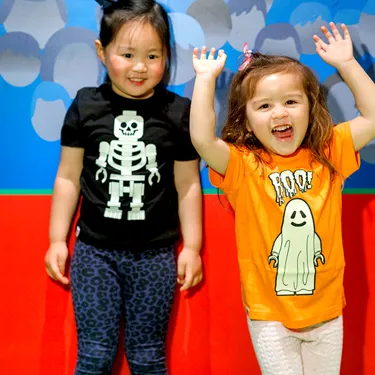 FASHION
Strut your stuff with our LEGO clothing line! T-Shirts available in both Adult and Children sizes.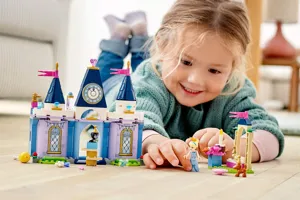 Gift Guide!
We are here to help you find the most awesome gifts for your loved ones!
EXPLORE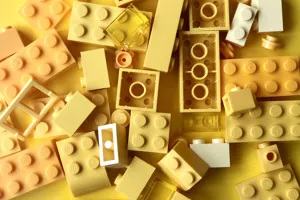 Missing Bricks?
If you can't find a piece from your new LEGO set, the friendly team at LEGO Customer Service are happy to assist! There's a couple of questions that you will need to answer so make you know your set number and the piece number that can be found in your instruction booklet! 
LEARN MORE
Please Note
LEGOLAND Discovery Centre Melbourne is now cashless. Payment can be made via Apple Pay, Android Pay, Contactless and major debit/credit cards.
The Victorian Government COVID-19 rules state that wearing a face mask is mandatory for indoor retail, all guests entering the LEGO Retail Store will be required to wear a face mask unless an exemption applies.
Annual Pass discount benefit Terms and Conditions:
Current LEGOLAND Discovery Centre Melbourne Annual Pass and Merlin Annual Pass Australia and New Zealand members can take advantage of their exclusive benefit! Members can take 10% off our range of LEGO products in-store. Excludes orders made online at shop.legolanddiscoverycentre.com.au, Cannot be used in conjunction with other promotions or discounts. There is a 1 month exclusion period for new sets, Annual Pass holders will not receive the discount on new limited and exclusive sets during this period from the set launch date.
Gift Card Terms and Conditions:
Please see full terms and conditions for LEGO Retail Shop gift card here