Kingdom Quest
Knights and Dames we need your help!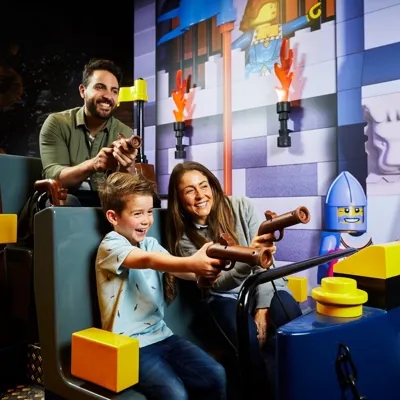 The captured princess needs your help!
Hop aboard your chariot on the Kingdom Quest ride to rescue her.
Be warned, there are beastly trolls and sneaky skeletons lurking. Can you zap them all to save the princess?
All children must have at least one adult ride with them.
All riders must be able to sit upright unaided.
For safety, guests must be in good health without injuries that could be aggravated by the attraction. Expectant mothers, and guests with broken/injured bones, casts, moon boots or any other supportive braces cannot ride. 
Suitable for all. Height restrictions apply.