Find the most awesome gifts!
No matter the occasion, give the gift of awesome! We have gifts that suits every interest and age, check out what we have on offer below!
Shop online and in-store!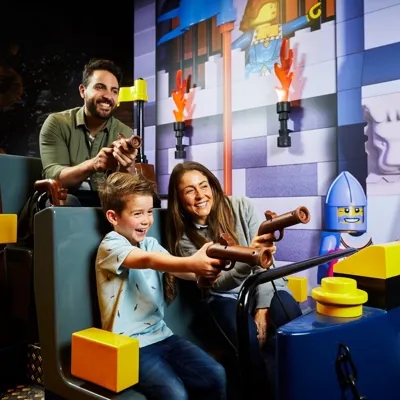 Give the gift of play!
The perfect gift for every budding builder, the LEGOLAND Discovery Centre Melbourne Gift Ticket is the ultimate Christmas gift!
Open dated ticket
Valid for single admission within 3 years of date of purchase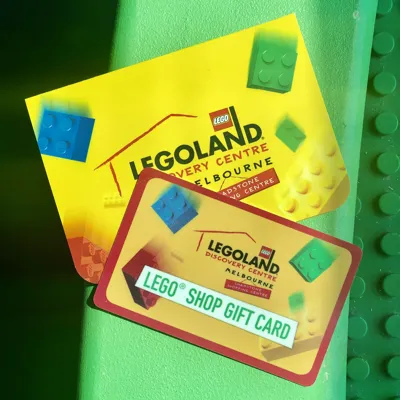 LEGO RETAIL SHOP GIFT CARD
Let them choose what they want! Our LEGO Shop Gift Cards give you the flexibility of allowing the kids to pick out their own awesome gift at our LEGO Store! Available in-store only.
Valid for 3 years from date of purchase
Choose how much you want to give (minimum amount applies)
For use in LEGO Retail store only, cannot be exchanged for admission
MORE GIFT TICKETS!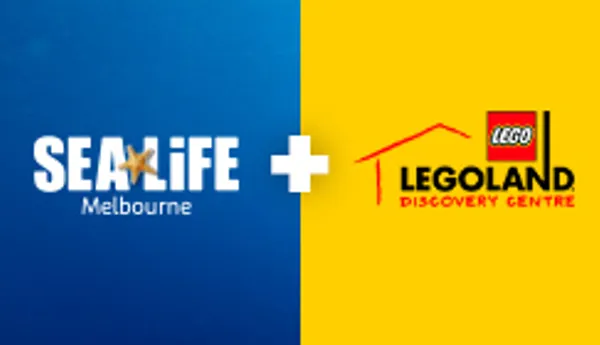 MELBOURNE BIG TICKET
This Summer's Must SEA Pass! Experience 2 awesome worlds! Save more than $30 off an Adult Ticket!
MERLIN ANNUAL PASS
Get 12 months of family fun at 10 top attractions in Australia and New Zealand! Including SEA LIFE Aquariums, Madame Tussaud's, WILD LIFE and more!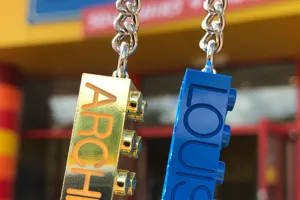 Personalised Key chain
Give something a little more personal! We offer engraving service on our Brick key chains in-store. Have their name written or both of your initials!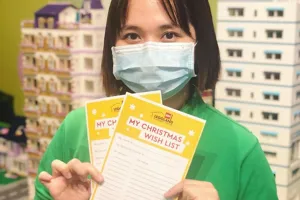 Christmas Wish List
Download and print off your Christmas wish list! You might need more than just 1! What will you put on yours?
DOWNLOAD
GIFTS UNDER $20
LEGO® Friends Friends Play Mat 853671
Play out endless Heartlake City adventures with this versatile play mat. Use LEGO® bricks to put the play mat together and use it to display all your LEGO Friends models.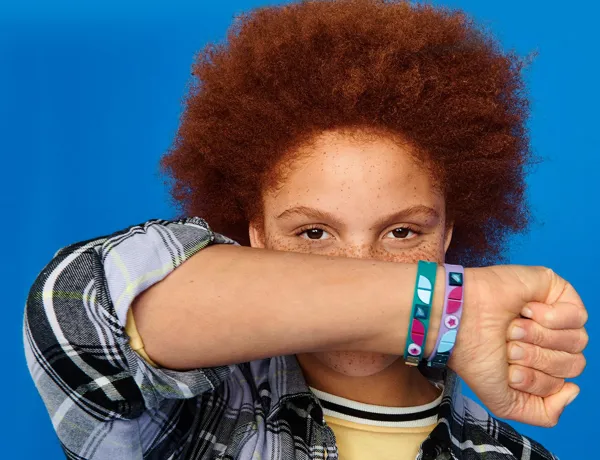 LEGO® DOTS Starlight Bracelets 41934
Fans of magic, mystery and stars will love designing this LEGO® DOTS Starlight Bracelets (41934) kit! This creative toy set features 2 adjustable, slender bands in teal and purple that fit around bigger or smaller wrists and 32 colourful tiles!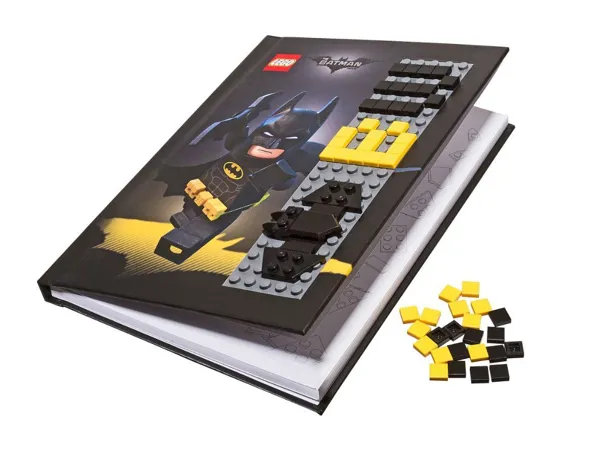 LEGO® Batman™ Notebook with Knob Cover 853649
Write, draw and build with THE LEGO® BATMAN MOVIE Batman™ Notebook with Stud Cover, featuring 96 lined pages plus a LEGO 5x22 plate on the front cover and over 55 LEGO pieces to create the iconic Batman logo or make letters and numbers.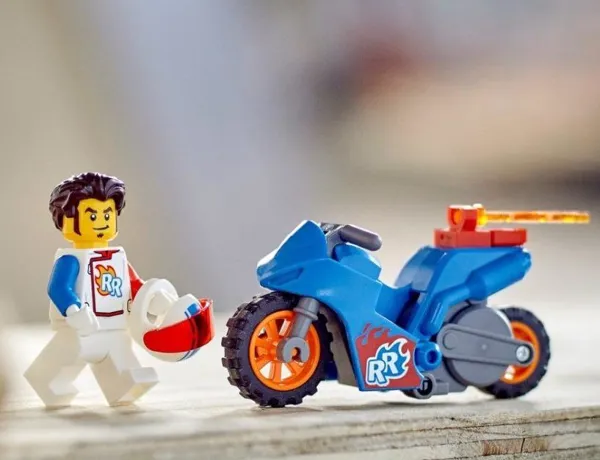 LEGO® City Rocket Stunt Bike 60298
Send kids' play skywards with the flywheel-powered LEGO® City Rocket Stunt Bike (60298) toy playset, featuring an amazing stunt motorcycle and the high-flying LEGO City Adventures TV series character Rocket Racer – a perfect combination for spectacular stunt-show action.
Gift for the Adventurer!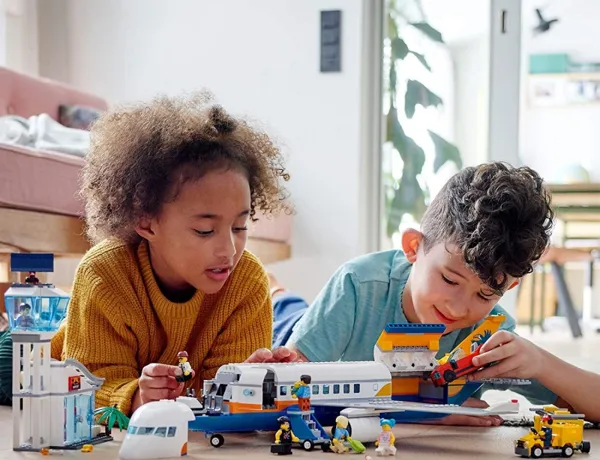 LEGO® City Passenger Airplane 60262
Children can launch creative play skyward with this LEGO® City Passenger Airplane (60262) building set, featuring a huge aircraft with seating for the pilot and passenger minifigures, including singer Poppy Starr from the LEGO City Adventures TV series.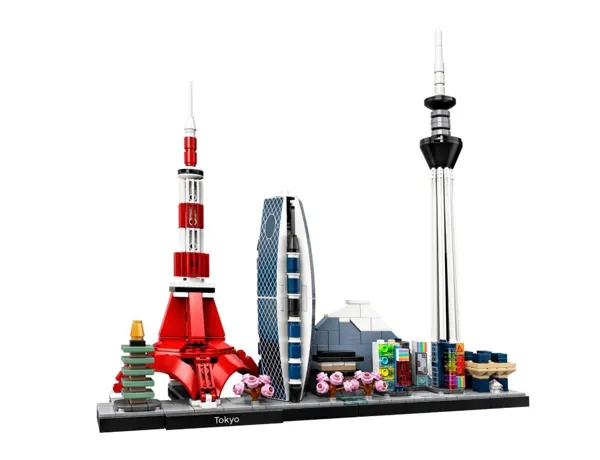 LEGO® Architecture Tokyo 21051
Recreate some of Tokyo's most famous buildings with this detailed LEGO® Architecture Skyline Collection 21051 desk toy. It's a great souvenir for Tokyo visitors and an ideal gift for adults who live or have lived in Japan's capital city or who dream of visiting. Even LEGO newcomers can zone out from busy lives and enjoy this relaxing building experience.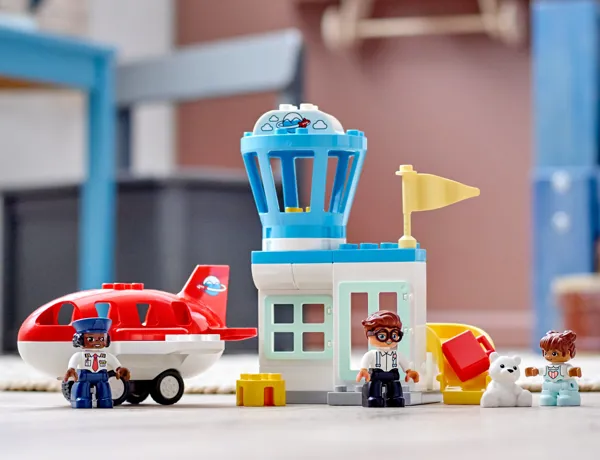 LEGO® DUPLO® Town Aeroplane & Airport 10961
Share air-travel adventures with LEGO® DUPLO® Town Airplane & Airport (10961) and take a toddler's imagination to a different destination every day!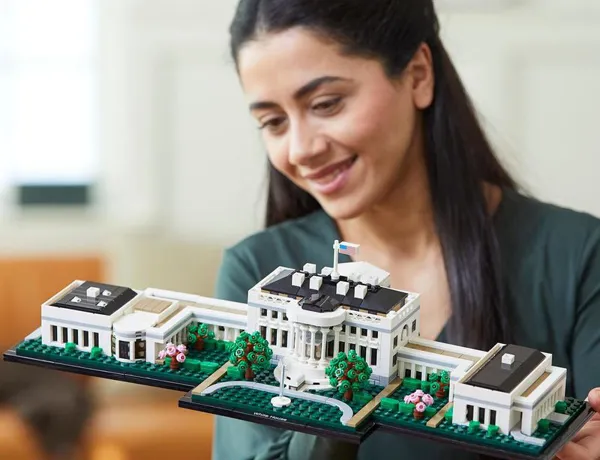 LEGO® Architecture The White House 21054
You're busy. It feels like you're always on the go. So when you do get some free time, you like to recharge your batteries by focusing on a fun, creative challenge. That's what building The White House with LEGO® bricks is all about.
Something for the little ones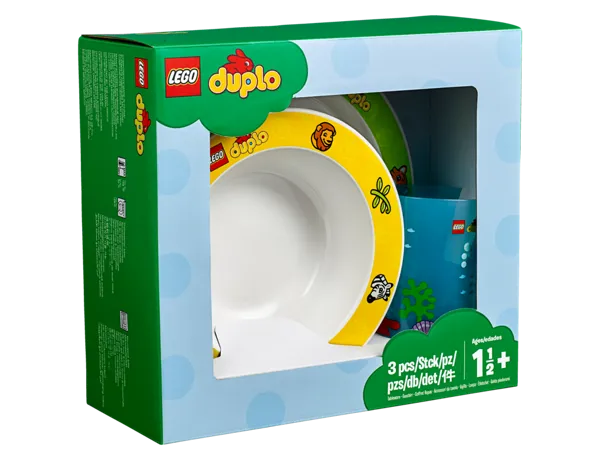 LEGO® DUPLO® Tableware 853920
Bring out this bright and fun LEGO® DUPLO® 853920 Tableware set with a cup, large plate and a smaller deep plate to make every mealtime more colorful for your child.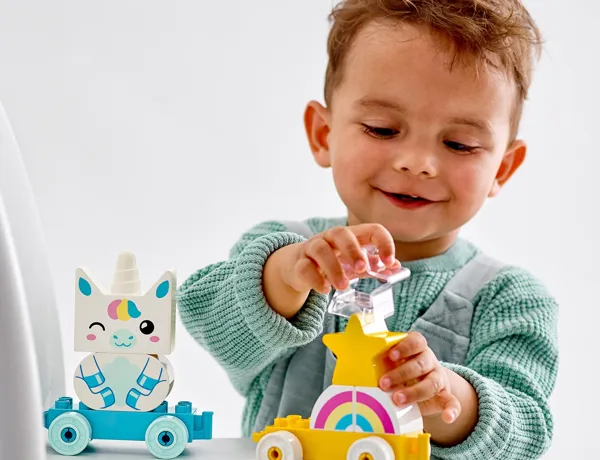 LEGO® DUPLO® My First Unicorn 10953
Surprise a toddler with the cute and colourful LEGO® DUPLO® My First Unicorn (10953). This versatile toy is built with colourful shapes that are perfect for little hands to pick up, place and pull along.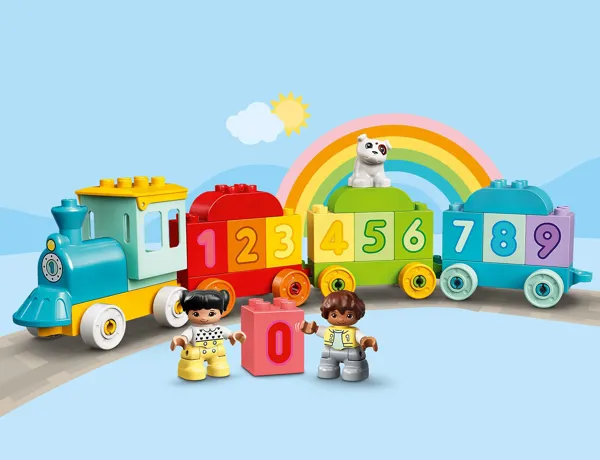 LEGO® DUPLO® My First Number Train - Learn To Count 10954
Catch the colourful new LEGO® DUPLO® My First Number Train - Learn To Count (10954). With 10 number bricks for toddlers to load, unload, stack and sort, plus girl, boy and dog DUPLO figures – the play-and-learn fun never ends.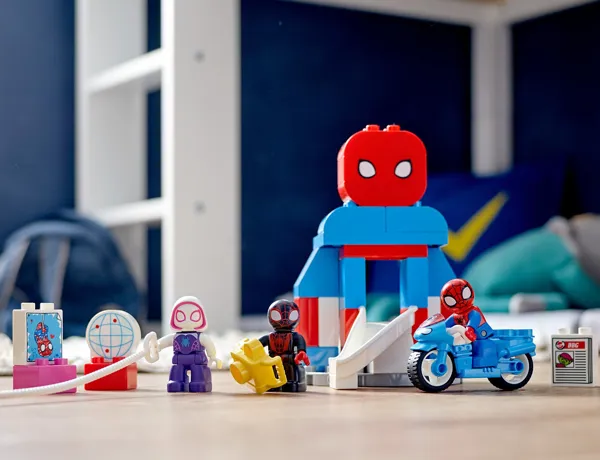 LEGO® DUPLO® Marvel Spider-Man Headquarters 10940
LEGO® DUPLO® Marvel Spider-Man Headquarters (10940) is the perfect treat for a budding superhero. With 3 superhero figures and lots of super-fun activities, this versatile playset delivers excellent play value.
For the Royalty in the family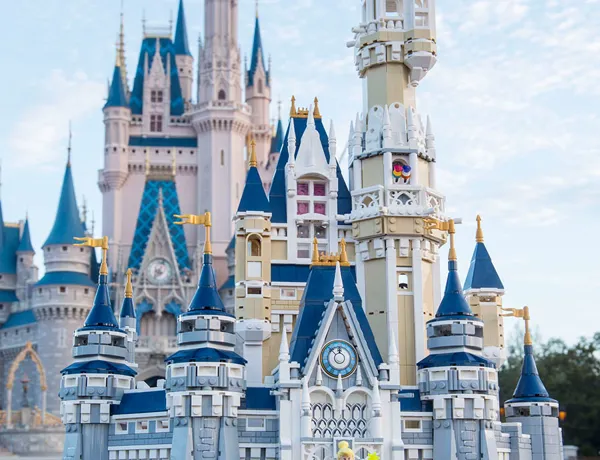 LEGO® Disney™ The Disney Castle 71040
Bring the magical world of Disney to your home with The Disney Castle. This highly detailed LEGO® model with over 4,000 pieces offers a rewarding build and play experience, and comes with an array of exciting Disney-themed features and functions.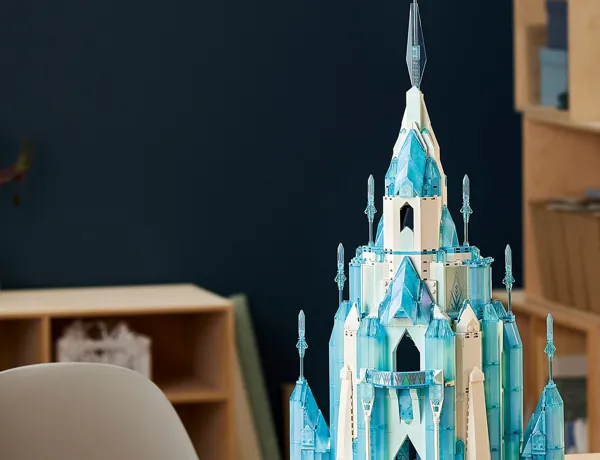 LEGO® Disney The Ice Castle 43197
Fans of the movies will instantly recognize the castle with the curved, double-sided staircase that leads up to the throne room, the glistening ice fountain, the balcony and much more. Builders can spend hours discovering everything as they assemble and play with the castle, or set it up for display.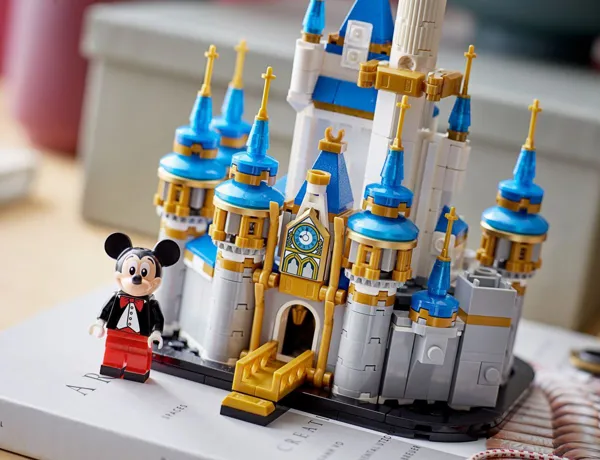 LEGO® Disney Mini Disney Castle 40478
Celebrate the Walt Disney World® Resort's 50th anniversary with this LEGO® ǀ Disney Mini Disney Castle (40478) set! Fans of Disney's flagship Magic Kingdom® Park can recreate the iconic Walt Disney World® Resort Cinderella Castle, complete with pearlized golden tower tops, opalescent blue rooftop cones and a vintage-style Mickey Mouse minifigure. This unique display piece makes a perfect gift for birthdays, holidays or other celebrations.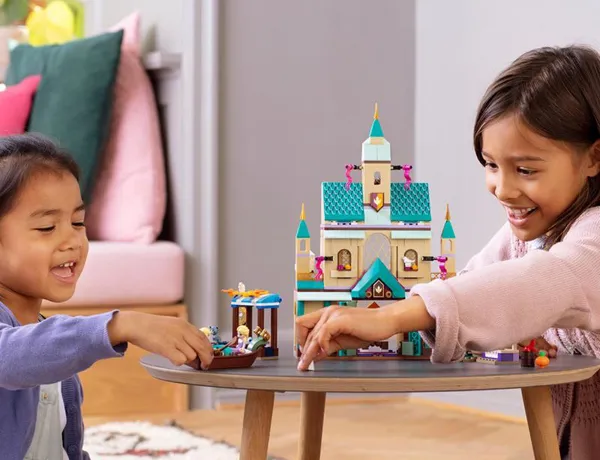 LEGO® Disney™ Arendelle Castle Village 41167
The LEGO® Disney Frozen II 41167 Arendelle Castle Village playset will give any fan of the movie endless hours of magical creative play. Perfect for reenacting favourite scenes, Anna and Elsa's home has 3 stories that can be easily removed and reassembled for play access inside.
Something that Dad will treasure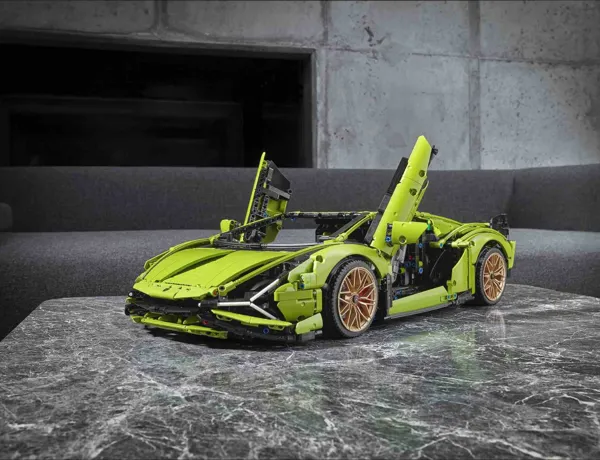 LEGO® Technic Lamborghini Sián FKP 37 42115
LEGO® Technic™ Lamborghini Sián FKP 37 (42115), Engaging Building Project for Adults, Build and Display This Distinctive LEGO Model Sián FKP 37, a True Representation of the Original Super Sports Car 3,969 Pieces)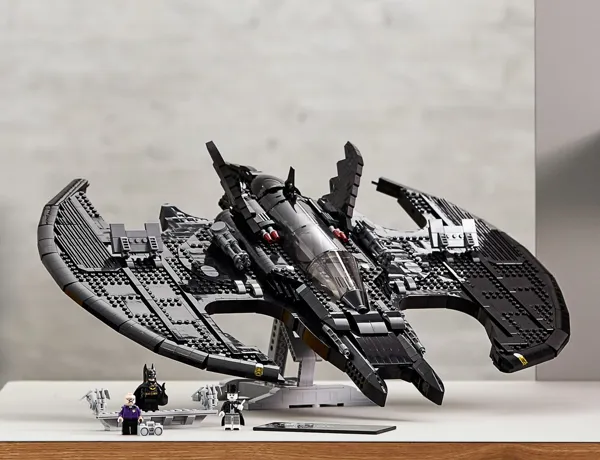 LEGO® DC Batman 1989 Batwing 76161
This is no kid's toy. If you're serious about BATMAN™, comic book super heroes or making cool models, this LEGO® DC BATMAN 1989 Batwing is for you!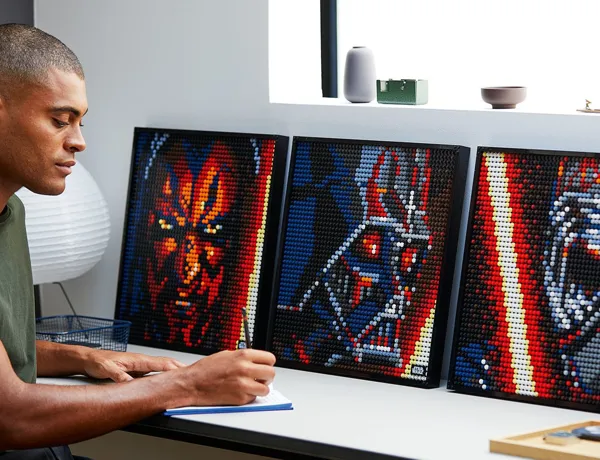 LEGO® Art Star Wars™ The Sith™31200
If you're a Star Wars™ fan, this is a great set for you. Create an iconic art piece with this LEGO® Art Star Wars The Sith (31200) set. Enjoy a well-earned break as you make a special display piece for your home or office.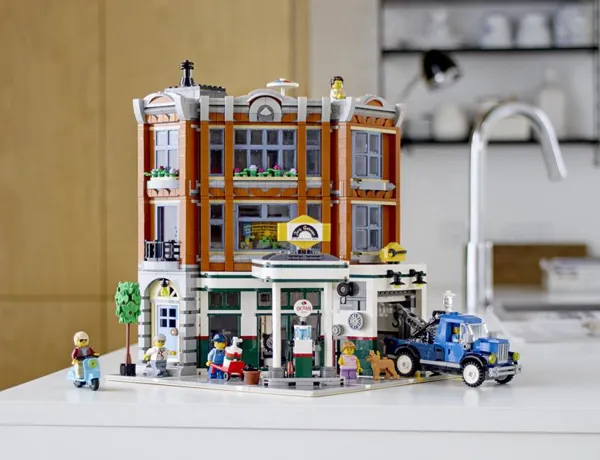 LEGO® Creator Expert Corner Garage 10264
Drop by the LEGO® Creator Expert 10264 Corner Garage, where you'll discover a world of fun and surprises! This amazing model comes with removable building sections for easy access to the highly detailed interior and comprises 3 stories.
For those who want a challenge!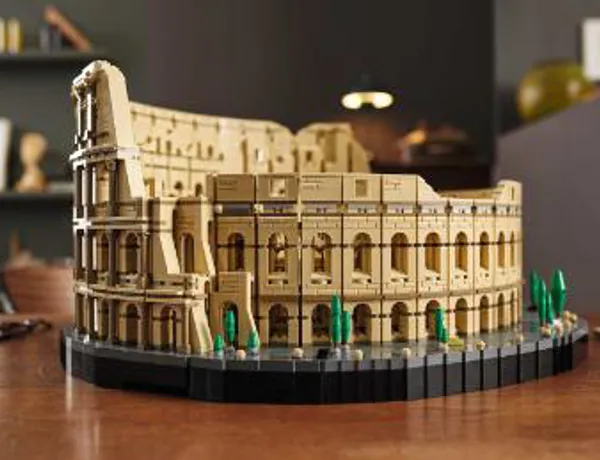 LEGO® Colosseum 10276
Nowhere on Earth compares to the majesty of the Colosseum of Rome. So, get ready to escape your everyday life as you take on the biggest ever LEGO® build (as at November 2020) yet. This epic 9,036-piece Colosseum model depicts each part of the famous structure in great detail. Authentic detailing shows the northern part of the outer wall's facade and its iconic arches. The model features 3 storeys, adorned with columns of the Doric, Ionic and Corinthian orders while the attic is decorated with Corinthian pilasters.
LEGO® Creator Expert Old Trafford Manchester United 10272
Manchester United fans will love building this big LEGO® set model of Old Trafford to show their allegiance to one of the world's most famous football clubs. The building set for this LEGO football stadium provides a fun challenge to create a spectacular showpiece model. Manchester United fans can show off this Old Trafford replica at home or the office. New for February 2020, this LEGO® Creator sports set coincides with the stadium's 110th anniversary. This building kit for adults features several evocative details including the players' tunnel and the statue of the United Trinity.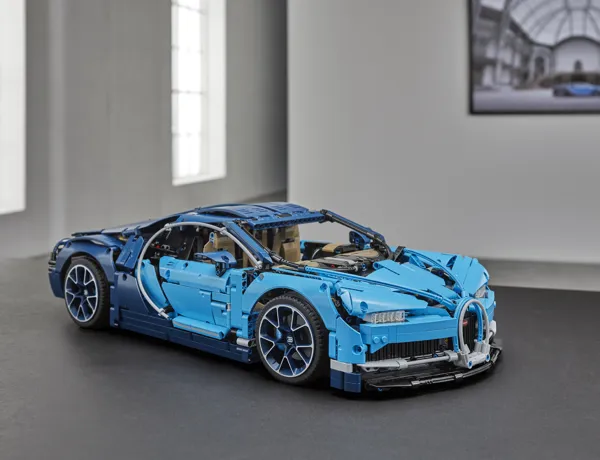 LEGO® Technic™ Bugatti Chiron 42083
Explore engineering excellence with the LEGO® Technic™ 42083 Bugatti Chiron advanced building set. This exclusive model has been developed in partnership with Bugatti Automobiles S.A.S to capture the essence of the quintessential super sports car, and comes with gleaming aerodynamic bodywork, logo-ed spoked rims with low-profile tires, and detailed brake discs. The accessible cockpit features a Technic 8-speed gearbox with movable paddle gearshift and a steering wheel bearing the Bugatti emblem.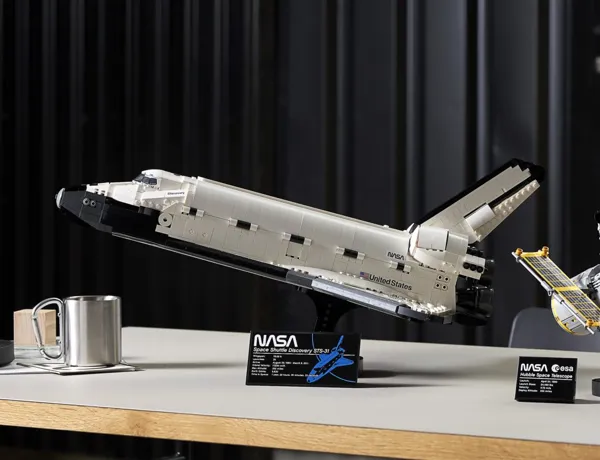 LEGO® NASA Space Shuttle Discovery 10283
Celebrate the wonders of space with this LEGO® NASA Space Shuttle Discovery (10283) model building set for adults. With 2,354 pieces, this engaging challenge lets you build the Space Shuttle Discovery, plus the Hubble Space Telescope, launched on NASA's STS-31 mission in 1990.