Your imagination and dreams become REALITY!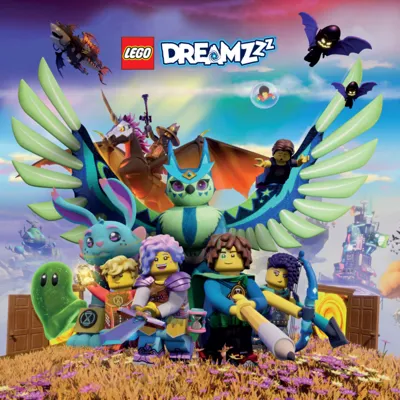 Are you ready for a dream adventure?!
LEGO® DREAMZzz™ is BACK!
Join ordinary high-schoolers Mateo and Izzie as they stumble upon the dream world – a world where everything you've ever dreamt of actually exists! But where there are dreams, there must also be nightmares… and our heroes must find a way to harness the limitless creativity of this fantastical world, to protect innocent dreamers from the terrifying Nightmare King…
LEGO DREAMZzz is returning to LEGOLAND® Discovery Centre Melbourne these school holidays with the EXCLUSIVE 4D Movie 'Z-Blob Rescue Rush'.
Don't miss out on a dream adventure at LEGOLAND Discovery Centre Melbourne.
Enter the Dream World Tuesday 26 December!
ACTIVITIES INSIDE!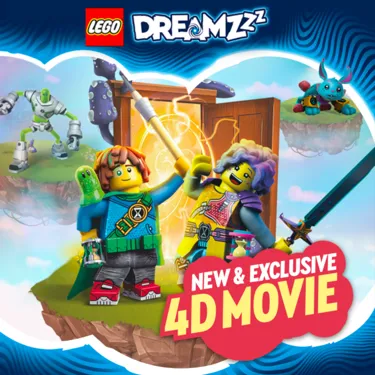 Z-Blob Rescue Rush
Adventure into the Nightmare Realm with Mateo and Izzie to save Z-Blob from the Nightmare King in this EXCLUSIVE 4D movie!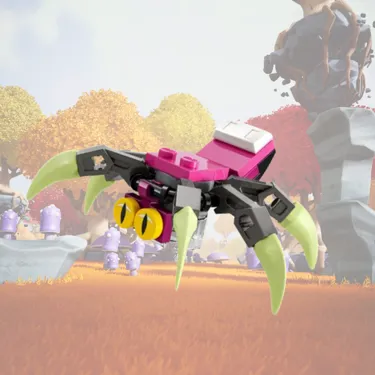 Build your Dreamworld sidekick!
Racing against the timer, you are challenged to create your own sidekick which will be teleported into the Dreamworld!
Say Z-BLOB!
Capture a photo of yourself with all your favourite DREAMZzz characters!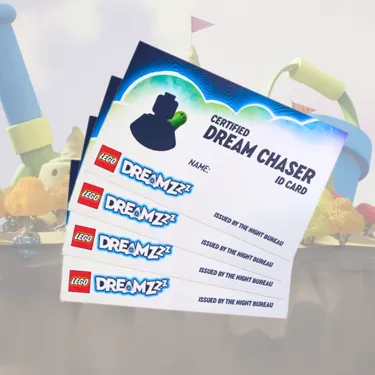 Exclusive ID
Complete your challenges set by Mateo and Izzie to be awarded your very own Dream Chaser ID!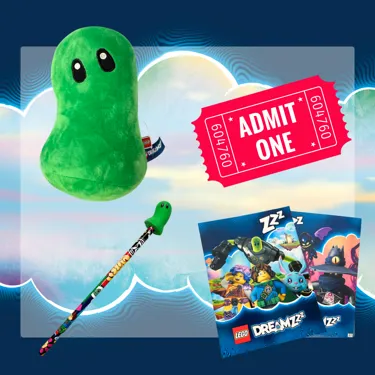 DREAMZZZ SHOW BAG
Enhance your LEGO DREAMZzz experience with a Showbag Admission Ticket! Includes general admission, Z-Blob plushie, Z-Blob pencil and DREAMZzz double-sided poster! LIMITED SUPPLY!
Meet the Dream Team!
Mateo
Mateo is one of the most artistic kids you'll ever meet… but too nervous to share his work! His life changes when he discovers an hourglass portal into the dream world.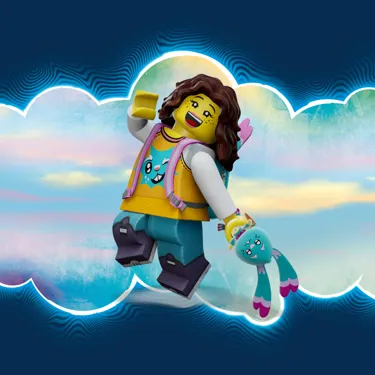 Izzie
Courageous and funny, Izzie doesn't waste time thinking things through! Why not when you've got your gut and your love of anime to see you through?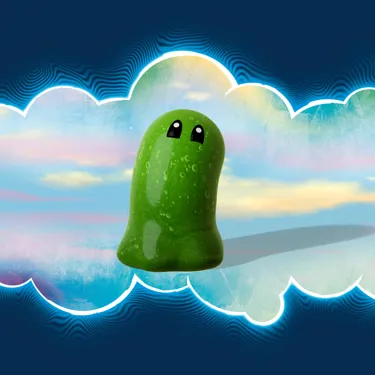 Z-Blob
Z-Blob is a Dream Creature created by Mateo. He can transform into a robot in the Dream World!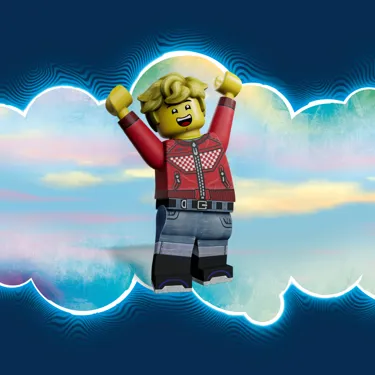 Cooper
Tech-mad Cooper strives for perfection and doesn't mind taking his time. He was Mateo's best friend growing up, but they drifted apart once Coop became more popular.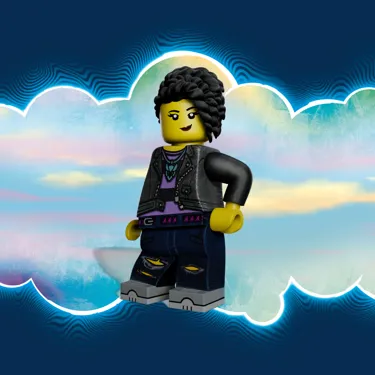 Zoey
Zoey works alone… or at least that's what she tells people. In the dream world, she teams up with Zian to battle the fearsome Nightmare Army. But she's DEFINITELY NOT PART OF THE TEAM.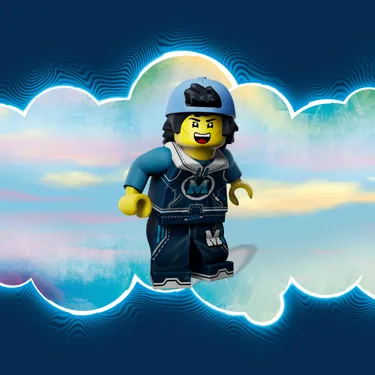 Logan
Popular, competitive and brave (sometimes accidentally!), Logan is Cooper's new best friend. Look through his confident exterior and you might see that Logan's the most easily scared of the group…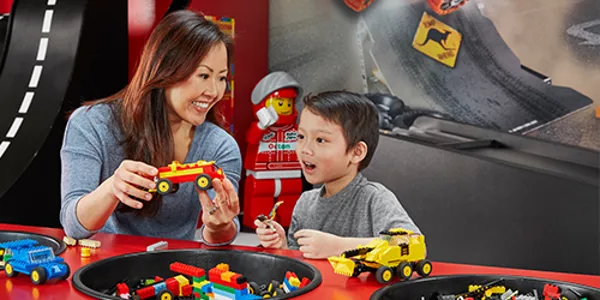 Individual Admission Ticket
Price includes a Digi Photo pass giving you Unlimited Digital Photos!

Please Note

Ensure you visit LEGOLAND® Discovery Centre at the time selected on your tickets – Latecomers may not be allowed entry. Check our opening hours.

Limited Capacity
Online From
$28.80
Per Person
On The Day From
$36
Per Person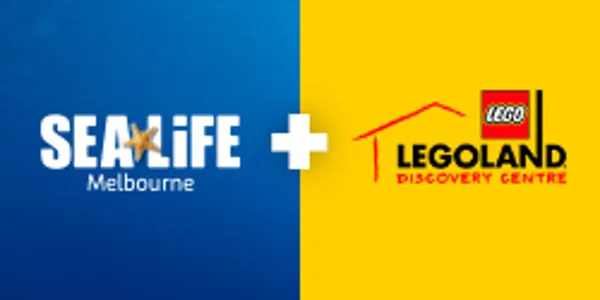 Melbourne Big Ticket
Combine LEGOLAND Discovery Centre with SEA LIFE Melbourne
Get closer to our colony of penguins, sharks, jellyfish and more at Melbourne's only aquarium
Valid for admission within 90 days *must include a child ticket
Online From
$43.80
Per Person
When Bought Separately
$83
Per Person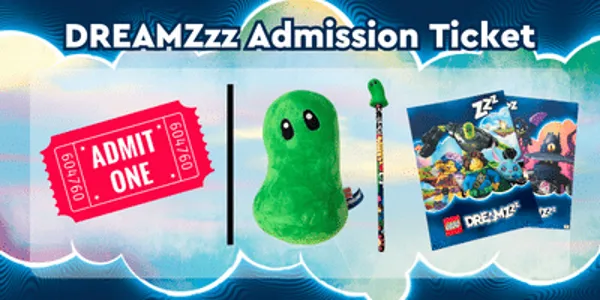 DREAMZzz Show Bag Admission Pack
Receive Admission to LEGOLAND Discovery Centre PLUS DREAMZzz items

Please Note

Ensure you visit LEGOLAND® Discovery Centre at the time selected on your tickets – Latecomers may not be allowed entry. Check our opening hours.

Price includes a Digi Photo pass giving you Unlimited Digital Photos!
Limited Capacity
Online From
$53.80
Per Person
On The Day From
$61
Per Person